Six Capital Hosts Seminar at Binus University: 'New Game Corporate Strategy'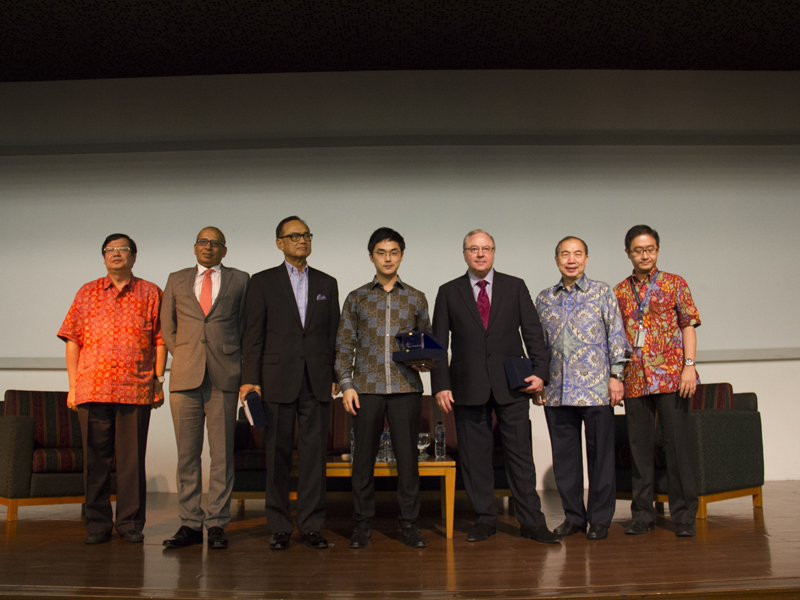 More than 600 business leaders, senior faculty and students packed the auditorium of Binus University for the corporate seminar hosted by Six Capital. Themed "New Game Corporate Strategy," the audience was treated to compelling insights and views from Prof. Gordon Hewitt, Chairman of Six Capital's Global Advisory Board, on how corporations must adopt New Game thinking in today's complex environment.
In his one-hour discussion, Prof. Hewitt highlighted how companies such as Apple had emerged from relative obscurity to dominate industries such as telephony, music and personal computers while other giants had fallen by the wayside. Competition, noted Prof Hewitt, is relentless and often comes from the periphery.
Other speakers in the conference included Bernard Gunawan, CEO and Chairman of the Board of Management for Bina Nusantara, and Sandiaga Uno, co-founder of Saratoga Capital.
In a lively panel discussion which followed, Six Capital's CEO Paul Teng expounded on how gaming was moving from a fringe to mainstream business. Now a multi-billion dollar industry, many companies are using gaming techniques and principles to create value in their own operations. Paul noted that, for example in the future, in-game virtual currencies could be converted into real currency.
Contacts
Jaslyn Tan

Vice President & General Manager

Singapore

+65 6226 2353
More From In the News
SUBSCRIBE TO RSS FEED
XML