Six Capital's View of the Future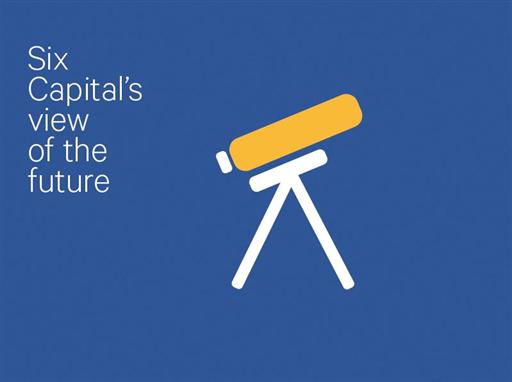 In a global economy rocked by volatility and strained by low liquidity, the future of foreign-exchange trading lies in understanding the market minutiae. Six Capital's ability to see this clearly, act quickly, master cutting-edge technology—especially mobile—and marshal the power of untapped human resources in new ways, has allowed it to create a transformative business model: one that opens up new and bigger investment opportunities.
Six Capital's "think small to win big" trading proposition has been tried-and-tested since 2009, when the Singapore-based firm was founded. Its model involves new asset classes, new types of investors and wealth managers, and a wholly different investment experience.
The company's mission was to become an FX trading and training center of excellence in Asia. Understanding that "the training is in the trading," Six Capital's founder and chief dealer, Patrick Teng, launched the innovative Trainee Dealers Programme and its "Trade with Chief" system, a real-time online trading program that guides dealers through live markets.
After four years perfecting its model in Singapore, Six Capital expanded rapidly abroad.​ It partnered with China Centre for Financial Training (CCFT)—the training arm of China's Central Bank—to recruit and train a new breed of FX dealers. Shortly after, Six Capital established its China Dealing Room in the Hang Seng Bank Tower in the heart of Shanghai's financial district. Recognized by China's authorities, Six Capital's curriculum is uploaded to an eLearning platform and accessed by finance students nationwide.
In Indonesia, Six Capital formed a joint venture with the Chairman of the Indonesian Chamber of Commerce (KADIN) to provide FX training and trading, and help develop the financial sector. Six Capital followed this in July 2015 with a 40-seat dealing room in Jakarta's Sudirman CBD area, and set up the Suryo Bambang Sulisto-Six Capital Scholarship Fund to train and develop trading talent. Around the same time, the company launched a 200-seat dealing room at the Mumbai Educational Trust, in Mumbai, India.
In Singapore too, Six Capital has been developing its business model through key partnerships. With the focus on training, the firm linked up with e2i—a division of the NTUC Employment and Employability Institute—to enhance vocational trainees' skills. Launched in 2013, this hugely successful program has enabled prospective traders to switch careers.
Singapore is now home to Six Capital's new headquarters, which includes a 60-seat dealing room on the ground floor of the SGX Centre, where the Singapore Stock Exchange is located.
Unsurprisingly, Six Capital's work has received widespread recognition. It gained accreditation from the European Qualification Framework, and in 2014 won the Avant-Garde Special Award at the SME One Awards for performance-boosting innovation in business.
With the entire investment landscape changing, Six Capital has gone from strength to strength, developing new products and initiatives. But it hasn't lost sight of its deeply entrenched guiding vision: "Thinking small to win big." Rather, this essential insight has allowed the firm to create such revolutionary innovations as TAGG, a bottom-up digital trading concept that agglomerates vast numbers of small investors, and simplifies the complex world of currency trading into a simple set of mechanics through gamification.
Most importantly, the groundbreaking TAGG concept democratizes access to yield, and empowers the masses of ambitious, small traders to reach their goals. Indeed, for Six Capital, the small trader is the future of FX trading.
Contacts
Jaslyn Tan

Vice President & General Manager

Singapore

+65 6226 2353
More From Media Kit
SUBSCRIBE TO RSS FEED
XML