Six Capital and the Forex Revolution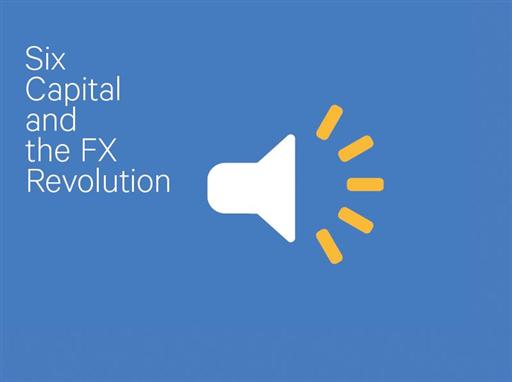 "In this new world of heightened currency liquidity and volatility, proprietary currency trading firms that can collectively aggregate the buy-and-sell side of the market will be an extremely strong force." So says Patrick Teng, founder, chief dealer and CEO of Six Captial​​, the Singapore-based forex training and trading center in Asia.
Mr. Teng's involvement in forex markets goes back more than 30 years. Vice president and chief dealer of Chase Manhattan Bank in Singapore in his twenties, he later became vice president of Treasury at UBS in Tokyo, acting as an inter-bank market-maker in what was the world's third-largest forex market.
The market transformation that followed the 2008 financial crash inspired Mr. Teng to establish Six Capital in July 2009. "There are new regulations, different dynamics and increased volatility in currency markets today," he observes. "New approaches to trading are therefore required."
One key change has been the impact of technology. "Since 2001, high-frequency trading (HFT) has been the favored strategy. That HFT model does not seem to work anymore," says Mr. Teng. Indeed, many commentators believe that HFT may have caused the Flash Crash in May 2010. While several European countries are in the process of banning it, some analysts point out that HFT does contribute to market liquidity.
Mr. Teng argues for a new technological model—one that not only processes large volumes of trades, but also generates insights by leveraging and analyzing big data.
"The real insight is not that there is significant volatility," he says. "It is in the realization that while volatility is of the order of 4% to 5% a month, the average returns of the best performers are only around 8% to 12% per annum. Clearly there is an under-exploited profitability in the market that can be capitalized on by mining the volatility."
The other profound change is reduced market liquidity. But new market players, including independent proprietary traders, combined with crowd funding, may make up the shortfall.
Traders will need new strategies to survive in this new world order. "The era of the 'big-swings' trader is over," says Mr. Teng. "The pendulum is shifting from the long-term, long-position, big-bet trader to the consistent aggregation of small-wins trader mentality."
Therefore, Six Capital is "not looking for people with a traditional 'trader mentality' or who can predict market movements," Mr. Teng says. "Not only is that very difficult, if not impossible, but we don't think it's the right approach for maximizing returns. Our approach is to train people to work within a narrowly defined model or trading plan that is proven to work." He adds that "the modern forex trader needs fundamentally to start adopting the mindset of 'don't lose'. Look for small, consistent winning opportunities."
The new approach calls for an entirely new attitude and mindset. "You need people who have application, discipline, relentlessness and the ability to spend long hours making small but consistent profits from the volatility of daily currency fluctuations," Mr. Teng says. "They need to trust the trends, rather than look for counter-trends. Yes, application and being assiduous are key qualities that you can spot or gauge. And yes, these don't take long to identify."
Contacts
Jaslyn Tan

Vice President & General Manager

Singapore

+65 6226 2353
More From Media Kit
SUBSCRIBE TO RSS FEED
XML